About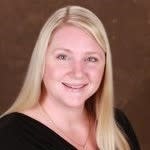 I'm Wendy Price, President and Designated Broker of CENTURY 21 Price Right. I was first licensed in 1995 It wasn't until 2004 when I was working with an investor building houses that the question was asked of me, "Why don't you have your own office?" I was looking to get a designation behind my name, so I obtained my Associate Broker's license. In 2005, Price Right Real Estate was born. We quickly grew to an office of 12 REALTORS® and became the largest producing independent office in the area.
In 2010 an opportunity to purchase another local office and obtain the CENTURY 21 area franchise rights came to fruition. We have more than quadrupled our production in the last 10 years and truly pride ourselves on the high level of customer service, state of the art marketing tools, incredible support staff and outstanding networking skills that we provide. We added a Property Management Division to better serve you. We're really a one-stop-shop for all your housing needs. Of course, we don't stop at Residential. Commercial, Multi-Family, Land Development, Farms and Business Opportunities...you name it, we can help.
I really enjoy how every day is different in this business...keeps things interesting and exciting.